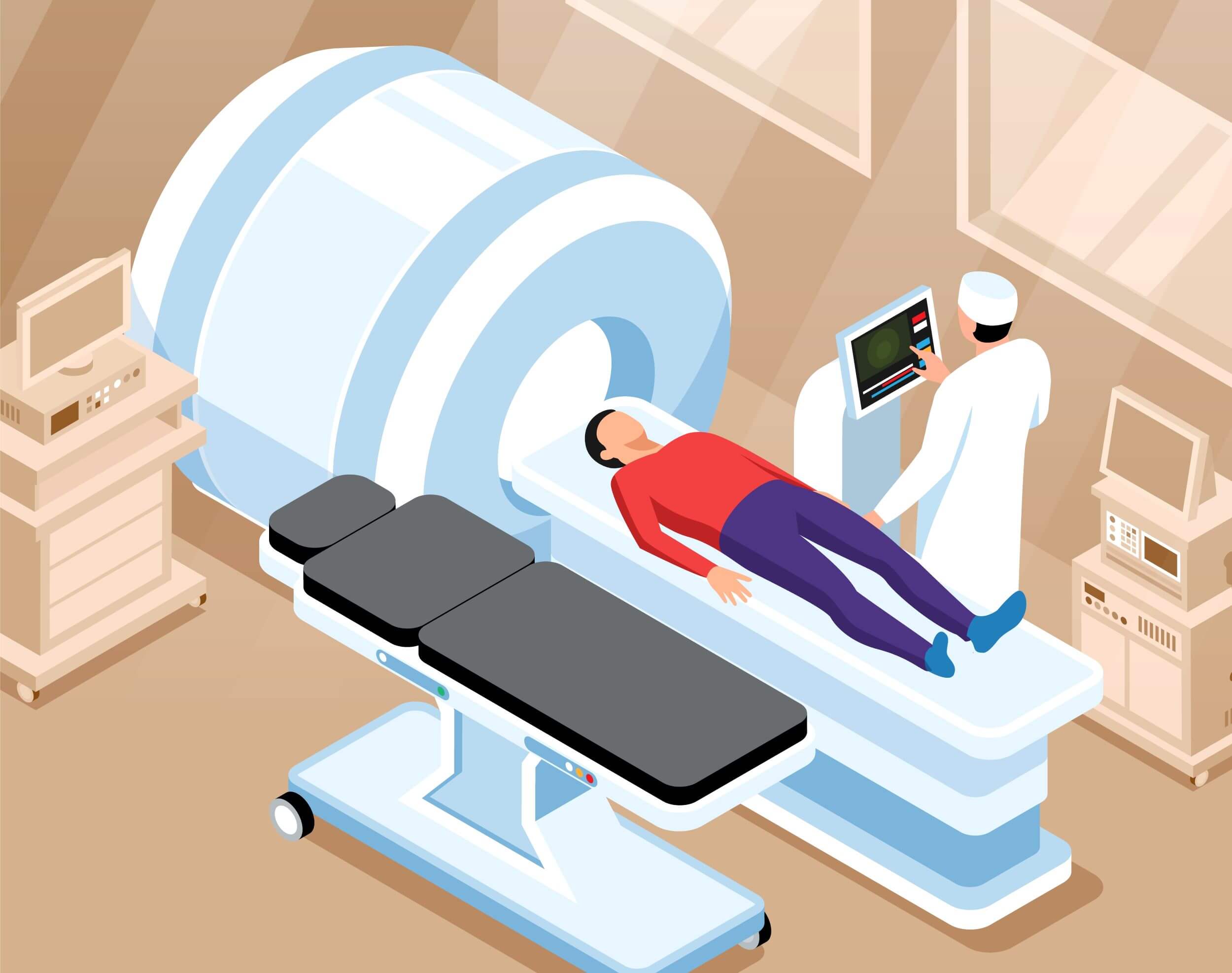 To Improve MRI Speed, Quality and Efficiency, Start at the Source
By: Karen Holzberger, President & CEO of SpinTech MRI
There have been a growing number of efforts to improve the balance between MRI speed and image quality while addressing priority concerns about radiologist burnout, staffing shortages, health system financial stability and the clinical needs of an aging population.
Methods including mobile dockable exam tables, redesigned MRI suites, and AI-based image reconstruction have shown the potential to accelerate exam speeds while maintaining image quality. However, achieving the desired combination of scalability, diagnostic confidence, practicality and cost effectiveness remains a significant challenge.
While some techniques — especially AI — are likely to play increasingly important roles over time, radiologists and health systems administrators need solutions they can use now and build on as technologies, clinical requirements and market conditions evolve. The answer they are looking for is less likely to come from a dramatic breakthrough than from the proven MRI physics in their existing scanners.
STAGE and the physics-based approach
SpinTech MRI's STAGE (STrategically Acquired Gradient Echo) software takes a physics-based approach to improve neuroimaging performance. We developed and refined STAGE through years of working with hundreds of neuroradiology and neurology researchers around the world. STAGE uses quantitative MRI protocols to accelerate acquisition and processing of fully sampled 1.5T and 3T data 30% faster than conventional scans. It reduces image noise and improves signal-to-noise ratio to generate images with greater clarity and contrast. STAGE also generates susceptibility weighted image (SWI) maps for better detection of disease biomarkers.
STAGE is installed between the scanner and the PACS and does not require workflow or workstation changes. It effectively gives radiologists automated access to the full capabilities of each scanner regardless of manufacturer or field strength so they can acquire and view the images they need. Fully sampled data enables them to view additional images or contrasts as required, often without the need for a rescan. STAGE also produces standardized output to enable multi-site imaging for greater patient access and longitudinal studies.
Evolved and enhanced for today's clinical challenges
As the world emerged from the pandemic restrictions, SpinTech MRI decided to adapt and expand the version of STAGE used in the neurology research community for wider use in everyday neuroradiology practices. It was clear that there was an urgent and growing need for affordable, proven solutions that could be implemented quickly with immediate benefits.
The aging U.S. population also is heightening neuroimaging demand. In 2022, Columbia University researchers reported that more than 30 percent of Americans aged 65 and older have dementia or mild cognitive impairment. There's also growing demand to address conditions such as stroke, Parkinson's and other motion disorders, multiple sclerosis, traumatic brain injury and epilepsy.
The clinical and business case for STAGE
STAGE offers compelling clinical and business cases. Radiologists benefit from faster scans, fewer rescans, and images with greater clarity and contrast for more efficient and confident reads. Increased patient throughput reduces imaging backlogs while improving revenues as value-based care expands.
From a business perspective, testing of STAGE on six different scanners at a busy U.S. health system with high neuroradiology volumes showed that time savings created 3 to 4 new scanning slots per scanner per day. That translated into projected annual revenue increases of $240,000 for each 1.5T system and $320,000 for each 3T system.
Efficiency begins at the source
STAGE uses the MRI physics in existing scanners to give radiologists and administrators a stronger foundation to enhance MRI operations with other methods when it makes sense to do so. For example, they can deploy STAGE now while planning an MRI suite redesign. As developers address data science challenges, clinicians increase the number of proven use cases, and payers work out reimbursement strategies, standardized output from STAGE can be used for training AI models with greater accuracy and reliability.
Please contact us to learn more about STAGE. We also invite you to review the results of STAGE testing and to watch a recent Imaging Wire interview with SpinTech MRI CEO Karen Holzberger and neuroradiologist Dr. James Backstrom, MD, who has implemented STAGE at a community hospital in Pennsylvania.
Image by macrovector on Freepik
Contact Us