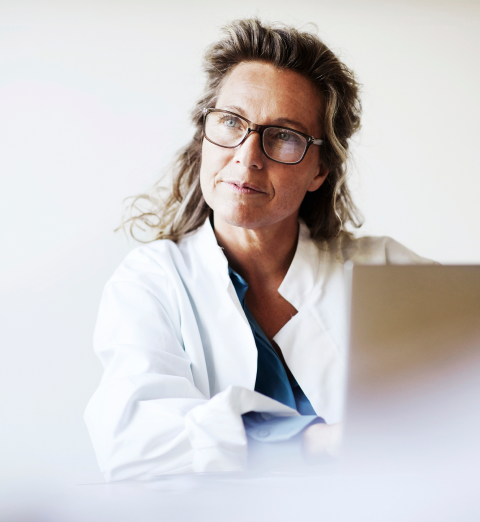 More exams, greater throughput
Testing at a U.S. health system with high neuroradiology volumes showed time-savings from STAGE created three to four new scanning slots per-magnet per-day and projected additional annual revenue of $240,000 for each 1.5T system and $320,000 for 3T systems.
Learn More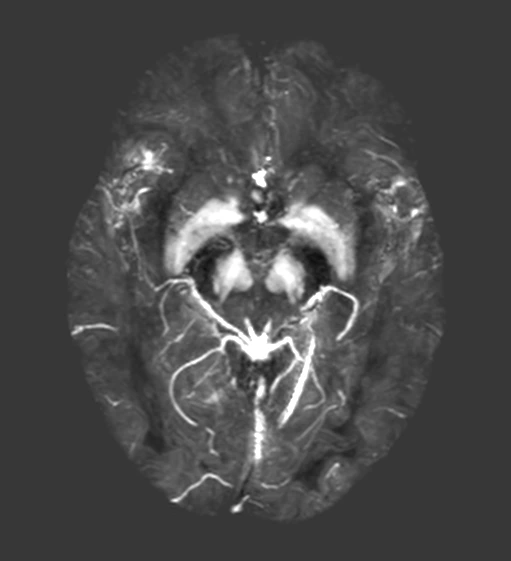 Parkinson's Disease
STAGE™ provides qualitative and quantitative outputs for visualizing key biomarkers. Multiparametric maps from STAGE™, such as QSM and R2*, quantify the iron content in the deep gray matter structures, visualize neuromelanin in the midbrain and provide automatic segmentation of brain structures. This is especially helpful for earlier detection of disease and for surgical placement of deep brain stimulation (DBS).
learn more
"
STAGE™ has the most sensitive and robust techniques for quantifying the progression of Alzheimer's and Parkinson's diseases. For TBI, we can see four to five times more micro-hemorrhages and correlate that with outcomes.
Dr. Karen Tong
Neuroradiologist - Loma Linda University Hospital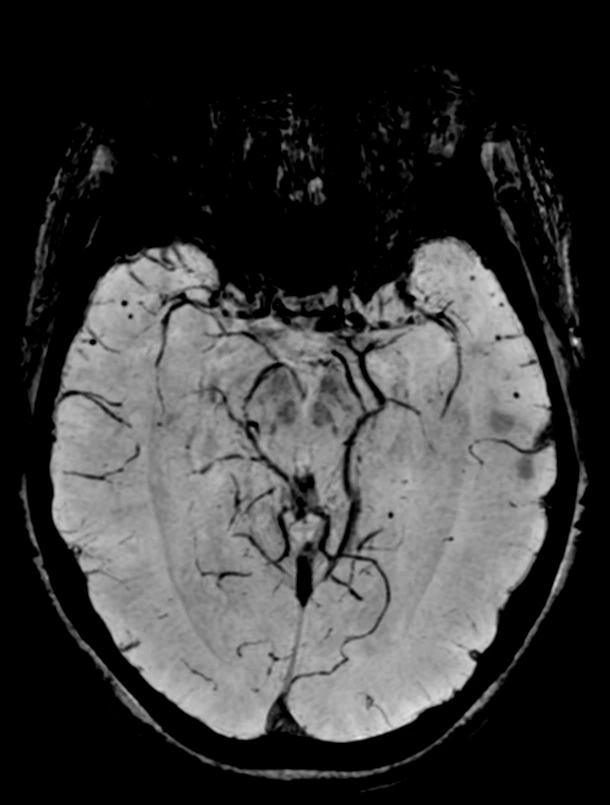 Aging & Dementia
STAGE™ improves visualization and quantification of key areas of interest in the brain including WM/GM contrast and cerebrospinal fluid, neurovascular lesions and hemosiderin deposition, and differentiation of mineralization and hemorrhage. STAGE™ also allows visual determination of dephasing caused by calcification or bleeding. The T1 Map and T1W outputs provide further contrast between tissue types.
learn more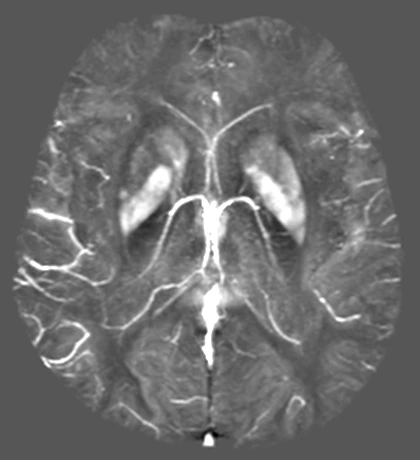 Stroke Detection
STAGE™ can replace standard, longer-duration GRE and SWI due to its high sensitivity to cerebral microbleeds and thrombus. It also depicts asymmetrically prominent cortical veins, oxygenation in the draining penumbra, focal stroke lesion, angiography flow interruptions and arterial disruption in the Circle of Willis. Standardized STAGE™ outputs also enable baseline and longitudinal image comparisons.
learn more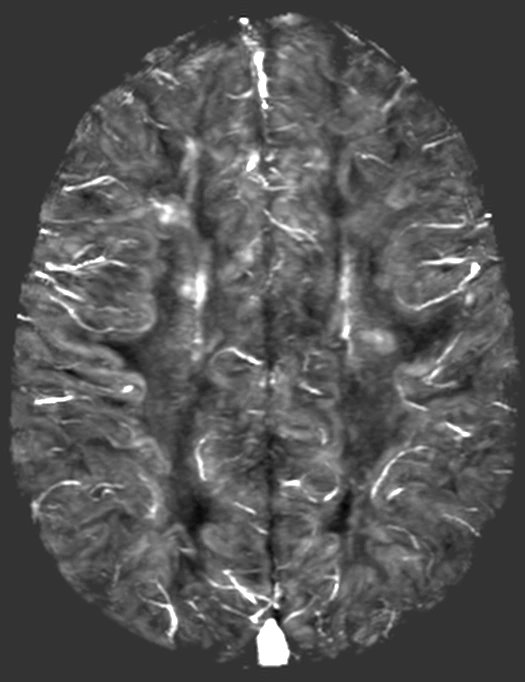 Multiple Sclerosis
Multiple Sclerosis lesions affect the central nervous system and periventricular, peri-venous lesions have been observed throughout the brain and spine. Multiparametric maps from STAGE™ provide enhanced lesion visualization in white matter and heterogeneous changes in blood flow, inflammation, water content, susceptibility and iron deposition, tissue atrophy, demyelination, and abnormal vasculature associated with lesions.
learn more
"
STAGE™ software enables our imaging center to detect TBI and microbleeds with both greater precision and speed. It's essential information for helping patients obtain the correct diagnosis and get the ongoing care they require.
Ron Mallilo
Director of Operations - All County Radiology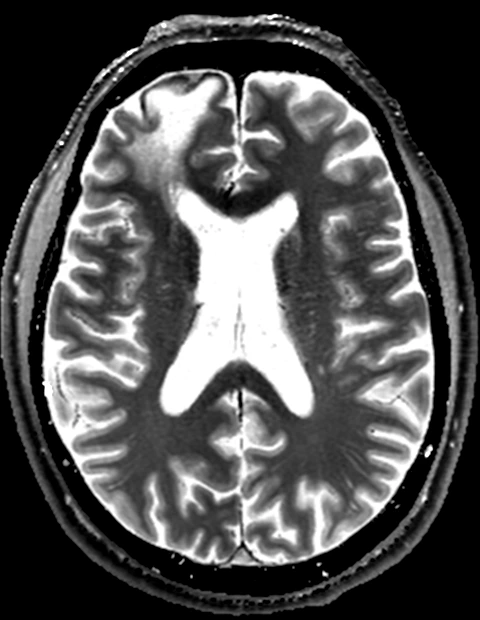 Traumatic Brain Injury
STAGE™ generates highly detailed visualization of trauma-related lesions as well as vascular damage which may be missed by conventional or low-resolution scans. It is particularly useful for accurate depiction of cerebral microbleeds, medullary vascular injury, shearing damage and subarachnoid hemorrhage.
learn more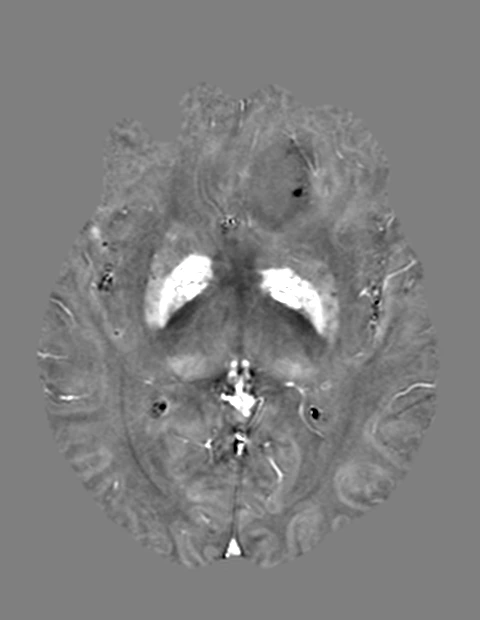 Tumor Detection, Metastasis & Radiation Therapy
STAGE™ multiparametric maps provide enhanced visualization to differentiate tumor tissue, changes occurring in surrounding tissue, and tumor-associated blood products. Additionally, STAGE™ enables measurement of T1 and PD properties related to water content changes and leaky blood vessels, and improved visualization of cerebral microbleeds resulting from radiation therapy.
learn more
The SpinTech MRI advantage
MRI: Head scan
Ex:29942
Se:8
Im:4
Clinical advantages
The clinical advantages are clear: Reduce scan times. Provide better images for radiologists. Provide better information for neurologists and neurosurgeons. Deliver a better experience for patients.
Financial incentives
STAGE™ will transform your radiology department by streamlining workflows, improving patient throughput, increasing reimbursement, and elevating the patient experience.