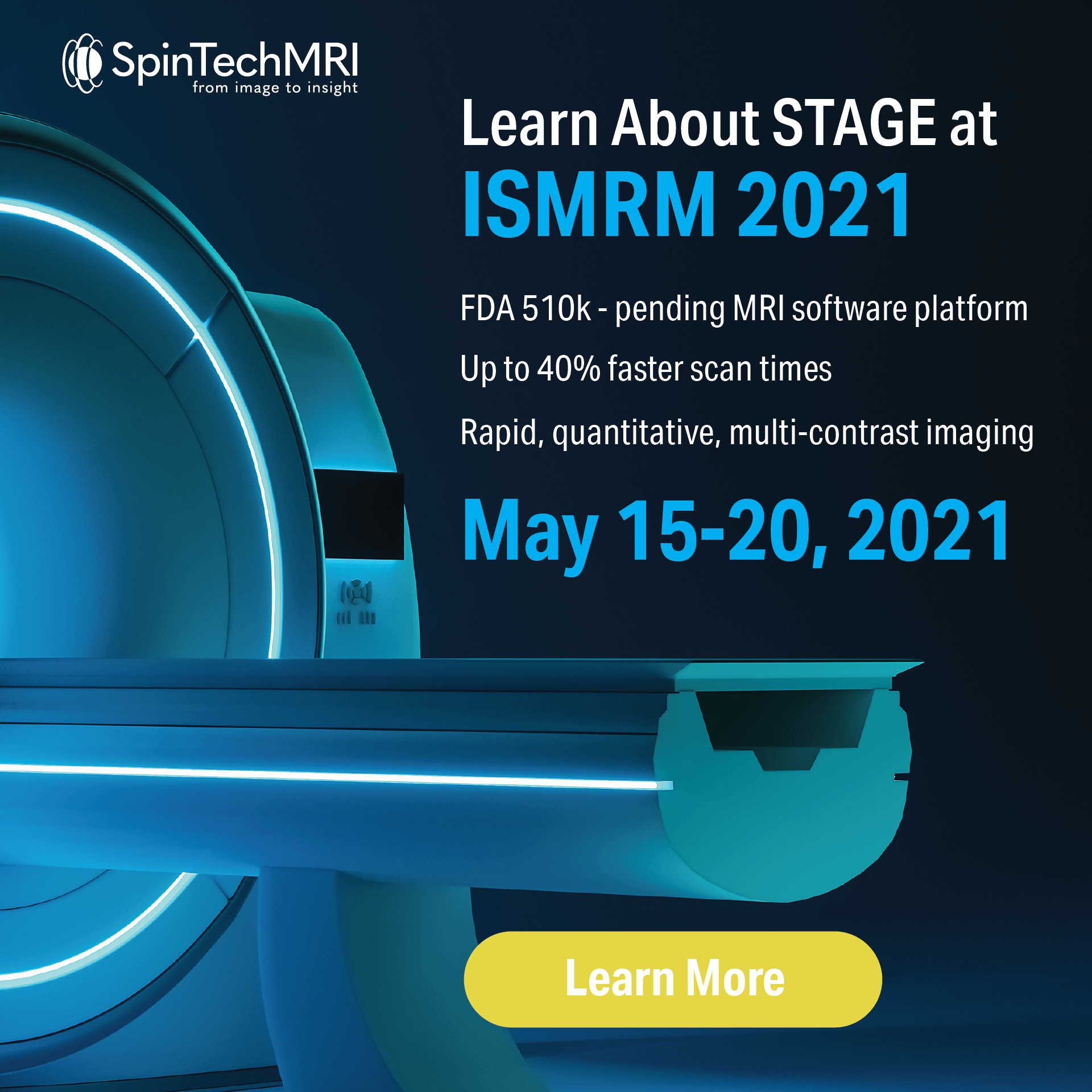 We'll See You at ISMRM 2021!
By: Karen Holzberger, President & CEO of SpinTech MRI
SpinTech is merging innovation and application for novel MRI technologies. Visit us at ISMRM 2021 to see our latest cutting-edge technology advancements.
Registration is now open for this year's virtual ISMRM conference! We'll be in attendance highlighting STAGE, our new MRI software platform enabling rapid, quantitative, multi-contrast brain imaging.
STAGE is already used by over 60 global research sites for advanced detection and quantification of biomarkers for conditions including dementia, Parkinson's, Multiple Sclerosis, traumatic brain injury, stroke, tumors and more. Through these partnerships, SpinTech MRI has developed a suite of AI/ML tools for automatic biomarker detection and quantification that, in conjunction with STAGE data, enables faster, more accurate diagnosis.

Attendees are welcome to visit our booth and chat live with our team about SpinTech MRI's latest innovations, future projects and partnership opportunities.
STAGE's Featured Abstract for ISMRM 2021:
About STAGE
STAGE is an MRI software platform that enables rapid, quantitative, and standardized multi-contrast brain imaging, reducing MRI acquisition times by up to 40%. STAGE provides radiologists with enhanced-contrast image outputs for better visualization of critical biomarkers, while also providing contrasts and quantitative maps that aren't generated with conventional scan protocols.
Contact Us