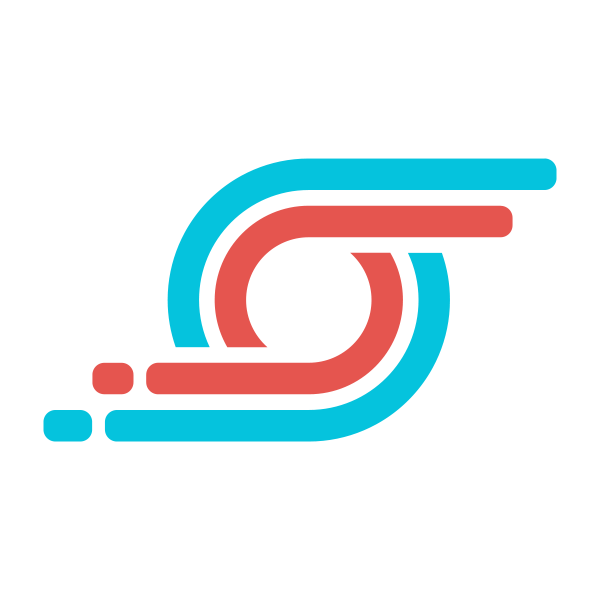 What Does Improving MRI Efficiency Really Mean?
By: Karen Holzberger, President & CEO of SpinTech MRI

SpinTech MRI's CEO & President, Karen Holzberger, interviews Radiologist & CMO, Dr. James Backstrom, to understand how STAGE has impacted his community health system from his unique perspective as both a physician and hospital administrator.

There's a growing range of solutions meant to improve the speed and efficiency of radiology protocols, image acquisition and quality, and radiologist interpretation and reporting. As I covered in our previous blog article, there's a growing need for need for practical, cost-effective solutions for MRI and other modalities to address physician burnout, growing demand for diagnostic imaging, and financial pressures on health systems.
While it's conceptually easy to understand the problems and potential solutions, the challenges are more straightforward – and more complicated — than they may appear. A good example of that is contained in commonly used phrases such as "improve efficiency" or "enhance image quality." They sound good and appropriate, but what do they mean in real-world terms?
To explore that question in more detail, I spoke with Dr. James Backstrom, MD, CMO of Armstrong County Memorial Hospital in western Pennsylvania and an accomplished radiologist and neuroradiologist. Dr. Backstrom has been using our STAGE software platform on two MRI machines since the Spring of 2022 to improve the speed and efficiency of MRI imaging.
Dr. Backstrom brings a unique perspective as both a physician and a hospital administrator and has become an invaluable advisor to our team. His insights about the practical benefits of improving MRI efficiency and image clarity at a community hospital may help fellow radiologists and administrators at other health systems as they evaluate new solutions are detailed below.

Karen Holzberger (KH): Can you start by telling us about your professional experience and your current role?
Dr. Backstrom (JB): I am the CMO at Armstrong County Community Hospital, a small but innovative community hospital about 40 miles northeast of Pittsburgh. I've been a physician for nearly 40 years and a practicing radiologist and adult and pediatric neuroradiologist for the past 34. My current role straddles the world of patient care and health system administration.
KH: How would you describe Armstrong?
JB: Our hospital is a good representative of the community hospitals across the U.S. where about 80% of Americans receive care. We're characterized by loyal patients and excellent clinical care but also face daunting economic challenges. We have a 160-bed facility with a 24/7 emergency department and provide care in virtually every specialty. We also have a nationally accredited Cancer Center and a stroke center serving a growing elderly population.
The community we serve has many chronic health problems and significant economic challenges, with about 60% of our patients covered by Medicaid or Medicare or are uninsured.
KH: What are some of the challenges you're dealing with now and what led you to SpinTech MRI and our STAGE platform?
JB: I am currently faced with the prospect of taking two busy MRI units and downsizing to one.  MRI machines are among the most expensive capital investments for a hospital and it's difficult to financially justify two units even though both are very busy. We were looking for ways to improve efficiency when I was introduced to SpinTech MRI in the first half of 2022. That's when I began to evaluate the STAGE software in our setting and day-to-day practice.
KH: What results and benefits have you seen to date?
JB: We've been seeing speed and efficiency gains of between 30% and 50% depending on the sequences chosen. In addition to shorter scans, STAGE has improved image contrast in many cases. Those two factors produce multiple benefits for image acquisition and interpretation and in the quality of patient experiences. Faster scans make it easier for patients – especially our older and pediatric patients — to remain motionless during the exam.
It's important to note that saving even a few minutes per exam translates into more scans per day. That expands access to an expensive and limited resource as demand continues to increase. It also provides much needed support for hospital revenues at a time when financial pressures are intense and growing.
KH: How has the increased efficiency and image clarity affected radiologists' workloads?
JB: That's a really important question that addresses some key – and sometimes less-obvious – concerns for radiologists and for clinical outcomes. It really comes down to where efficiency matters most for radiologists. By that I mean that efficiency is about much more than speed and higher imaging throughput. A prime example is how improved image contrast and resolution enables radiologists to read and report with greater diagnostic confidence. You're often looking for fine or subtle differences in tissue contrasts and using your experience and clinical judgment to report findings. While it's true that increased clarity helps you make that determination more quickly, having greater confidence in your findings and diagnoses matters even more.
That has a direct bearing on clinical outcomes because it increases our ability to detect and treat diseases earlier. It also enables you to rule out certain conditions with confidence during the routine scans that often comprise the bulk of MRI orders. In other words, you're not missing a diagnosis. That's of utmost importance to every radiologist.
KH: What other use cases do you see for STAGE in your core field of neuroradiology?
JB: I'm excited about the potential for how STAGE for improving the future of Alzheimer's and dementia care, especially with new drug treatment options. As I mentioned, we serve an aging population and see the devastating, multidimensional effects of dementia syndromes on our patients and their families every day.
New treatment options that were only a dream a few years ago are either available now or are moving through the development, trial and approval pipeline. We know that some of these drugs carry a risk for small hemorrhages related to the pathology and the drug-induced reduction of amyloid beta plaques. The drugs currently approved require baseline imaging to detect subtle bleed sequela, as well as serial MRI brain scans during therapy to monitor for increased bleeds and to evaluate the reduction in plaque density.
The STAGE software suite becomes essential not only for the effective identification of these bleeds and plaques but also for making detection of small bleeds an automated, rapid and reproducible process. The benefits of faster scans and better image clarity for this aged and often uncooperative patient population cannot be overestimated.
More broadly, I see STAGE software continuing to evolve and solving the key issues for using in MRI in neuroradiology and for achieving the best balance between imaging speed and quality to benefit the patient. It's rare you find a solution that solves for both and allows me to get back to the work that I'm most passionate about – caring for and treating patients to improve their quality of life.
KH: Thank you very much, Dr. Backstrom.
Contact Us