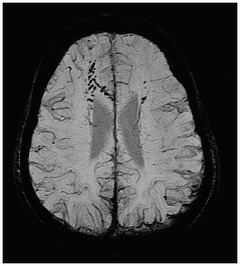 SpinTech announces 510k clearance of SPIN-SWI
By: Karen Holzberger, President & CEO of SpinTech MRI
SpinTech, Inc. Receives FDA 510k Clearance for Enhanced Brain Imaging Software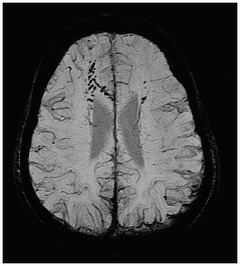 Detroit, MI–SpinTech, Inc. today announced it has received 510(k) clearance from the U.S. Food and Drug Administration (FDA) to market its SPIN-SWI software, the first in a series of MRI processing tools aimed at enhancing visualization of key neurovascular biomarkers.  SPIN-SWI takes clinical data generated by existing MR scanners and employs proprietary post-processing techniques to provide enhanced visualization of small vessels and microbleeds within the brain.  SPIN technology has been used to process over 7,000 research cases in the study of diseases such as traumatic brain injury, vascular dementia, stroke, and Parkinson's, leading to over 100 published papers and over 10,000 research references.
"We are thrilled with this development," says founder and Chief Science Officer Dr. Mark Haacke.  "Receiving our first 510(k) approval validates years of hard work by our team and allows us to bring this important new technology to the clinical world where it can help millions of patients in need."  According to SpinTech CEO Ward Detwiler "this is a major milestone for us. With two additional already developed products in our pipeline, and multiple clinical and strategic partners engaged, 2018 will be an incredibly exciting year for the company."
To learn more about SpinTech and its products, please visit: www.spintechmri.com 
About SpinTech, Inc.:
SpinTech, Inc. was founded in 2017 to commercialize the research-proven imaging software technologies of Magnetic Resonance Innovations, Inc., a MRI research company that has successfully developed and licensed numerous MR technologies in the past.  SpinTech's image processing software platform enhances visualization of and automatically identifies and quantifies vascular abnormalities in the brain, unseen by current technologies, that are critical to properly diagnose and treat neurological disorders.  Its first product, SPIN-SWI, received 510k clearance in February, 2018.  SpinTech is led by Founder and Chief Science Officer Dr. Mark Haacke, a 25+ year leader in the field of MRI technology, and President and CEO Ward Detwiler, a seasoned early-stage executive with deep healthcare commercialization experience.  SpinTech is based in Detroit, MI.
Contact Us