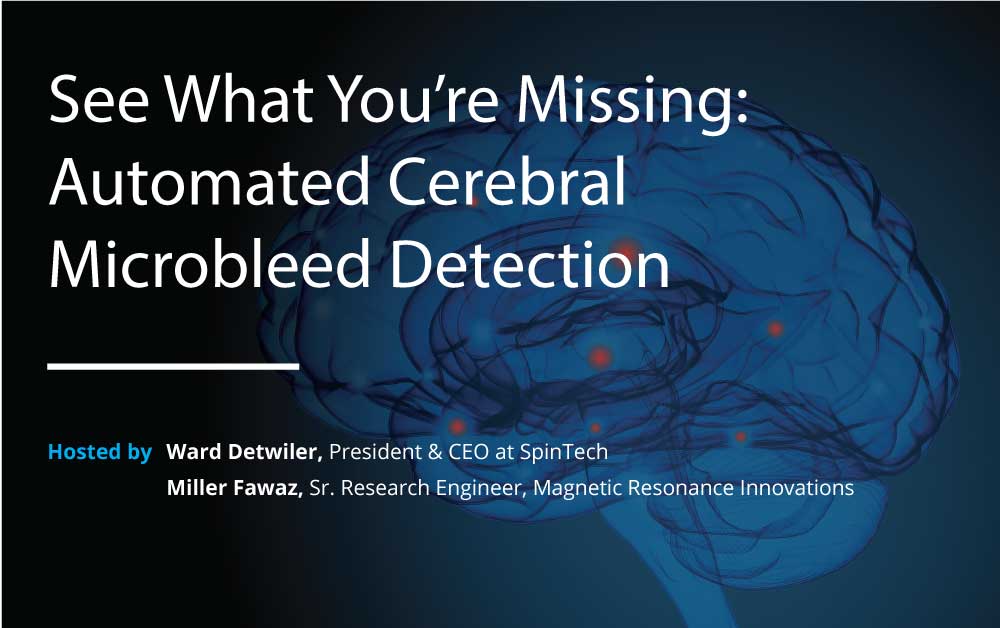 See What You're Missing: Automated Cerebral Microbleed Detection Webinar
By: Karen Holzberger, President & CEO of SpinTech MRI
Accurate detection of cerebral microbleeds (CMBs) is incredibly important for the proper diagnosis of several neurodegenerative diseases, but these small bleeds are often missed or misinterpreted with conventional imaging. Particularly when diagnosing TBI, stroke or dementia, the ability to quickly and accurately identify and quantify CMBS can make all the difference in the world in a patient's treatment plan.
View the webinar to learn about SpinTech's new automatic CMB detection and quantification tool, bringing practical applications of AI to solve common clinical challenges. Ward Detwiler, President & CEO of SpinTech, and Miller Fawaz, Sr. Research Engineer of Magnetic Resonance Innovations, discus the clinical applications of STAGE, SpinTech's rapid, multi-contrast MRI software tool, and present real world cases using STAGE-CMB.
You will learn about:
The clinical applications of SpinTech's automated CMB detection tool for TBI, stroke and dementia
How our CMB tool may improve detection rates, reduce read times, and improve workflow efficiency
How using enhanced MR protocols and automated detection tools can improve clinical decision-making, allowing for proper CMB identification and quantification, which is directly correlated with long-term cognitive outcomes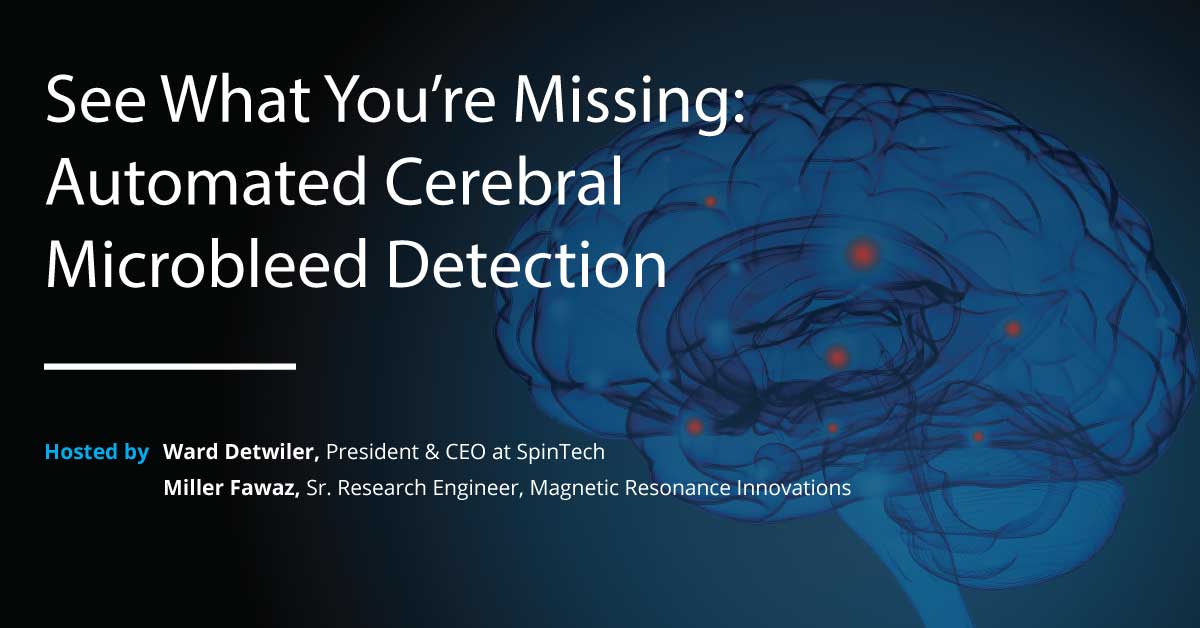 Watch the Webinar
Tell us a little about yourself and then click 'Continue' to watch the webinar recording now.
Contact Us