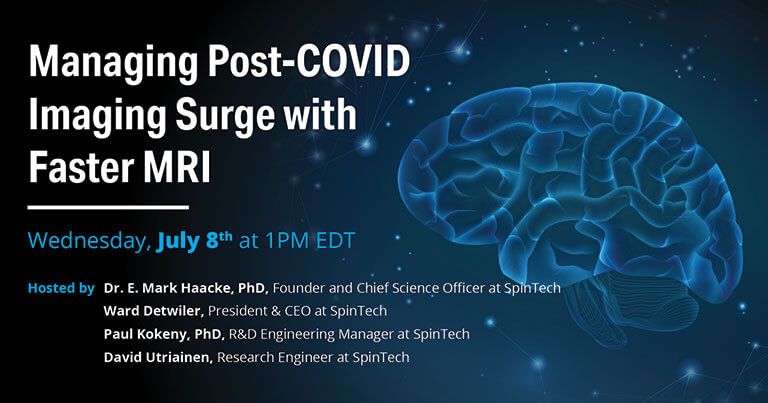 The Pulse of MRI: Managing Post-COVID Imaging Surge with Faster MRI Webinar
By: Karen Holzberger, President & CEO of SpinTech MRI
As the world begins reopening, medical professionals are already seeing increased demand for MRI, CT scans and other medical imaging services.
For organizations with already-limited medical imaging capacity, managing this increased influx of patients can be difficult to manage, but it isn't impossible. In this webinar, our team discusses how utilizing technology, like STAGE's 40% faster full-brain MRI scan software, can help address and manage the medical imaging surge.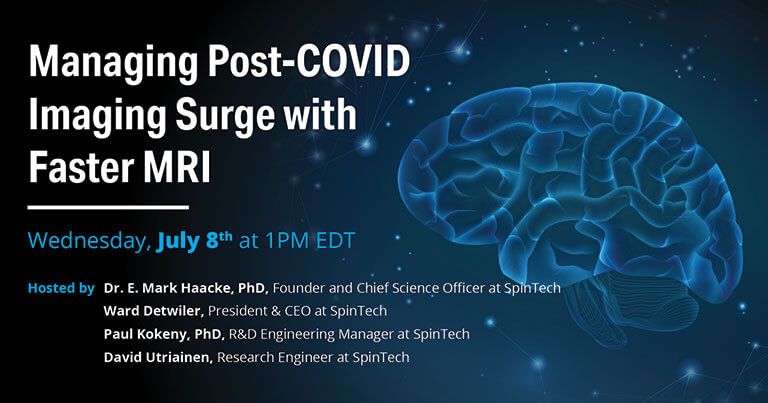 Watch the Webinar
Tell us a little about yourself and then click 'Continue' to watch the webinar recording now.
Contact Us